Product Description
Road Lighting Series,Road Lighting,Road Lighting Decoration,Road Lighting Book High Power Led Street Lamp,Led Street Lamp,Led Street Lamp Bulbs,Led Street Lamp Price
1.There are various of colors to choose from
2.The lamp is mainly suitable for urban main road,fast track.
3.A number of patented technologies, superior heat dissipation performance and optical performance in one of the LED street light products.
4.The main structure is aluminum, the surface anti-corrosion treatment.
5. Humanized design, easy installation
6.Outline dimensions:Length according to different power adjustment W400mm×H180mm.
7.Warranty:3 Years/ 5 Years
8. Driver Brand: MW / Philips / Ledone / Pairui
9.Driver Warranty:3 Years / 5 Years Power source AC85~260V/50~60Hz Power 60W-210W.
Product features
1.The surface of the aluminum alloy radiator with the depth of anodic oxidation, can resist various harsh environments;
2.The vertical natural convection heat dissipation structure - patent, high thermal efficiency,small volume, light weight;
3.High quality long-life LED packaging materials, LED luminous maintenance rate.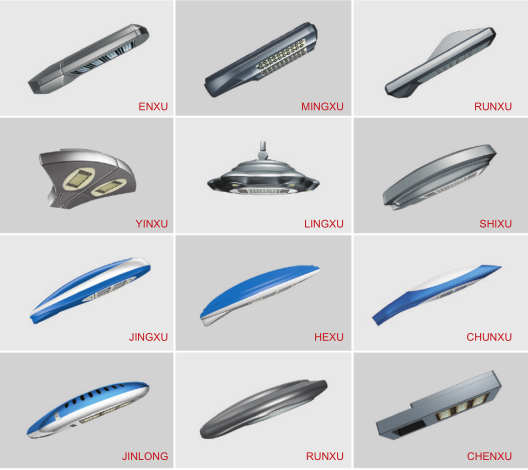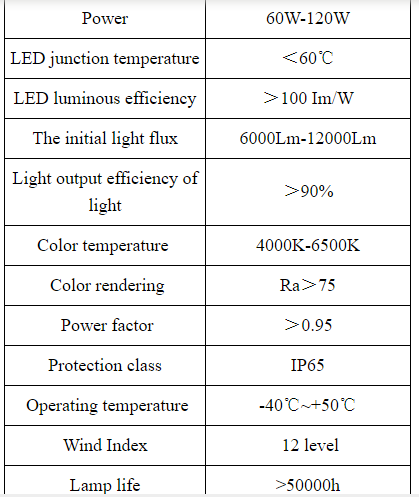 Technical parameters
Power source AC85~260V/50~60Hz
Power 60W-120W
LED junction temperature <60℃
LED luminous efficiency >100 Im/W
The initial light flux 6000Lm-12000Lm
Light output efficiency of light >90%
Color temperature 4000K-6500K
Color rendering Ra>75
Power factor >0.95
Protection class IP65
Operating temperature -40℃~+50℃
Wind Index 12 level
Lamp life >50000h