Product Description
Chinese style landscape lamp is also a kind of landscape lamp appearance style, usually refers to the appearance with the Chinese national holiday culture characteristic of a kind of landscape lamp.The appearance can be designed as "Chinese knot" style, the light effect is usually red or color;Or a hanging lantern, with the characteristics of ancient Chinese culture, when the light effect is usually yellow and so on.Such landscape lights not only highlight the cultural characteristics and festive atmosphere of Chinese characteristics, but also add different colors to modern social cities.Rod body material variety of landscape lamp, light source flexible in use, sound, light, electricity of the trinity, various structure form, is an organic combination of landscaping, lighting, landscaping, light and shade, light and art perfect crystal.Landscape Lamp,Landscape Lamp Post,Landscape Lamp shade,Landscape Lamps,Landscape Lighting Series,Landscape Lighting Kits,Landscape Lighting Led Manufacturers and Suppliers in China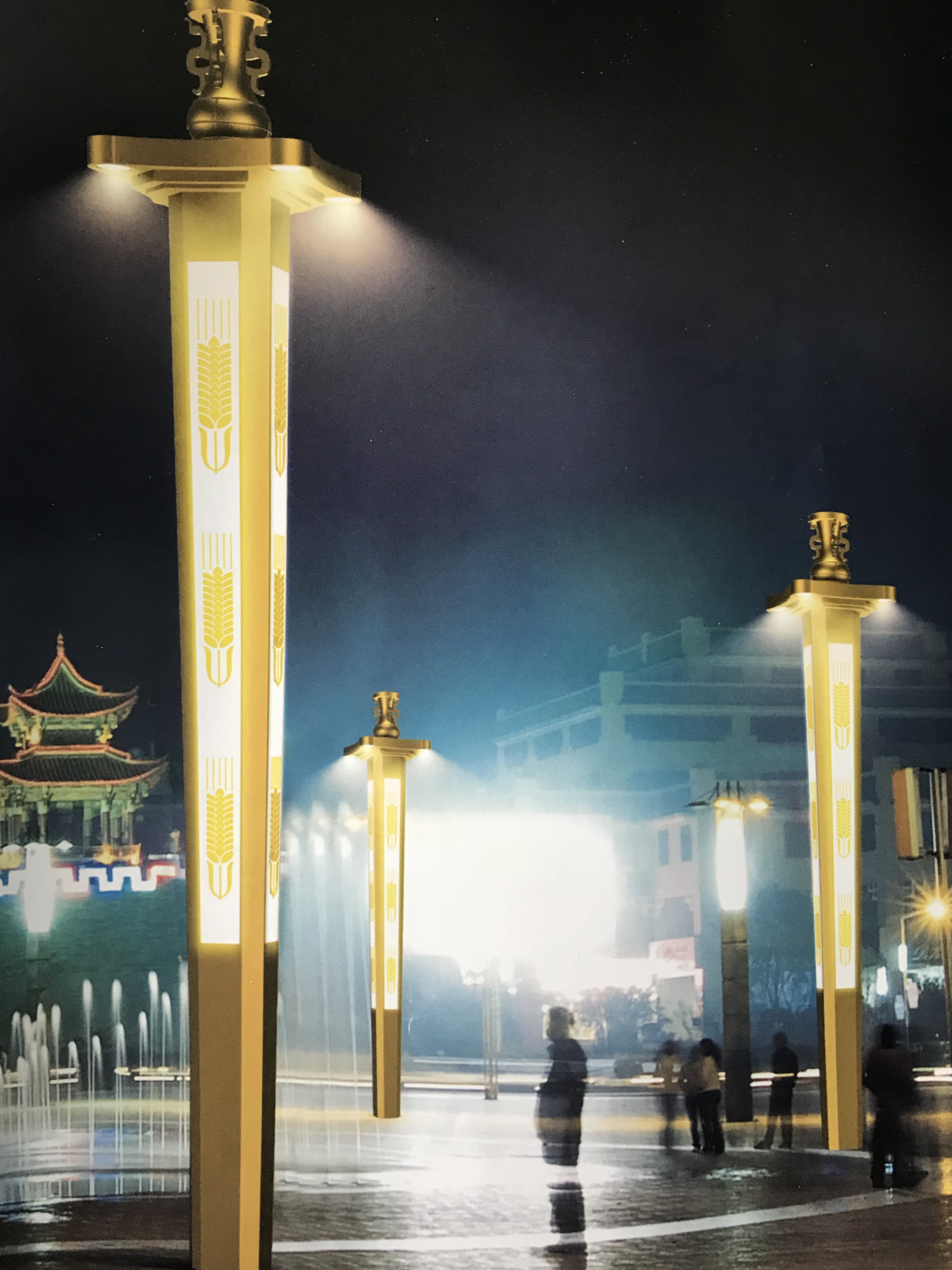 Material characteristics
Decorative landscape lamp products.

The design style or abstract avant-garde is like artistic sculpture, or the simulation realism is like the natural normal element, which can beautify the lighting environment and become a symbol of the national culture in a city.

Whether it is a large cultural square or a fashion building community, there is a reason for it.

Excellent viewing and use value.

The main application areas are parks, courtyards and high-end residential areas, road sides, commercial pedestrian streets, leisure squares, scenic spots and so on.

Steel lamp body, the whole high quality hot dip galvanizing after electrostatic spraying, not rusting, aging, surface clean.

The light source is metal halide lamp, energy-saving lamp and LED.