Product Description
Type of street lamp intelligent control is to use advanced means of communication, computer network technology, automatic control technology, new sensor technology with wireless monitoring system composed of automatic detection technology, rapidly and accurately for road lighting, city lighting engineering, lighting, bridge and tunnel lighting system for intelligent monitoring and implementation of remote street lamp and power supply to implement remote control, remote sensing, monitoring, remote viewing, wave functions such as letter, easy to understand the status of the street light running and its repair and maintenance, can improve street lamp operation quality and efficiency and save energy.And create a conservation society to lay the foundation.Intelligent Street Lamp,Street Lamp,Street Lamp Post,Intelligent Lamp,Road Lighting Series,Road Lighting,Road Lighting Decoration,Road Lighting Book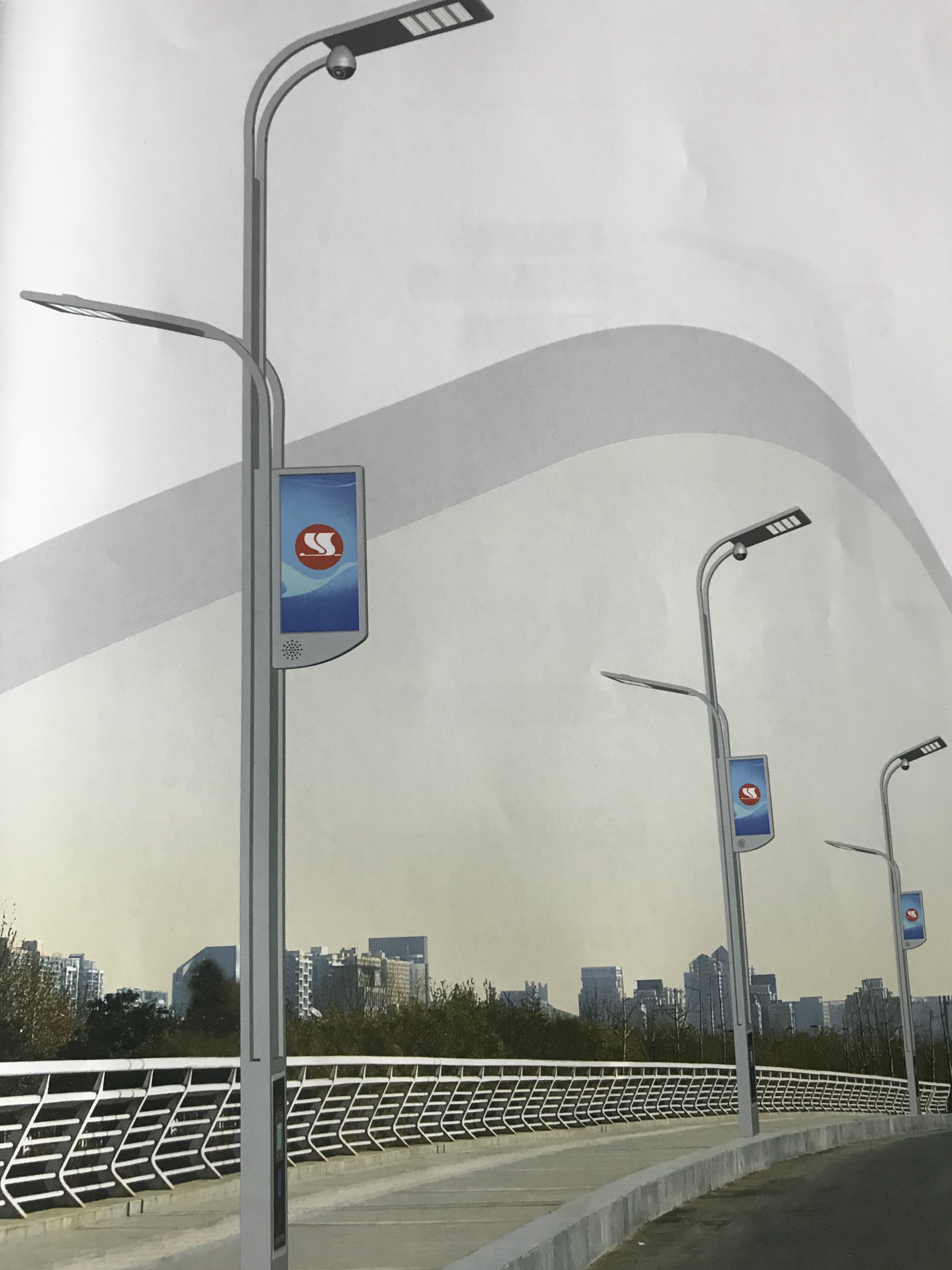 [Intelligent street lamp"+[Internet of things"+[cloud platform"
In composed of street public infrastructure net work platform,with modern information technology and sensor technology in wireless communication/4G,the information of information sensing and transmission network;to I-STACK smart city operating system as the backstage management to achieve large data environment interaction of intelligent lighting,intelligent security,wireless city,information dissemination,and other smart city management core functions,to provide value-added services for the city of wisdom.
Product feature
1.Sensor
Monitoring urban environment conditions
Sensor norise
Air pollution sensor
Temperature/humidity sensor
Brightness sensor
Municipal construction monitor
2.RFID
Special crowed monitor
CMC monitor
Community security monitor
Municipal facilities monitor
3.Communication Services
Micro base station
Street lights embedded WIFI hot spot
4.Video Monitor
Security monitor
Vehicle monitor
5.Emergency Broadcast
Active of the external field radio monitoring center
6.Intelligent Lighting
Cellular cooling technology
Based on the luminance uniformity of light distribution
Intelligent single lamp/center controller
Variety of modular design lamp,holder is optional.
7.Information Release
Advertising exposure
Current politics news
Information release
8.Charging Column
Electric car
Electric bicycle
Intelligent Lighting Characteristics
1.Cast aluminum shell,silver-gray spray,can also adapt to different weather conditions.
2.Streamline shape design reduces air resistance and enhances wind resistance.
3.In accordance with CSA and Shanghai road standard LED universal module and post-maintenance is very convenient.
4.High precision constant current drive power supply design,power factor is greater than 95%,ensuring high utilization of power grid.
5.More than 60% of tradition lighting.