Product Description
High mast lighting is one of the most widely used and most effective source configuration of large area lighting engineering,mainly is suitable for the port,airport ,highway,city square,multilayer interchange bridge,large stadiums to large concentrated places of lighting,is a functional lighting products.The main rod made of high quality steel,light discframe,closed form type,ball type ,flying saucer type,landscape type,height of 25 meters,the concentration of the light source,intensity of illumination is wide,can create similar daytime visibility conditions,illumnation,lighting brightness,uniformity.High-Mast Lamps Series,High Mast Lamps,High Mast Light,High Mast Light Pole.High-Mast Lamps Series,High Mast Lamps,High Mast Light,High Mast Light Pole,Road Lighting Series,Road Lighting,Road Lighting Decoration,Road Lighting Book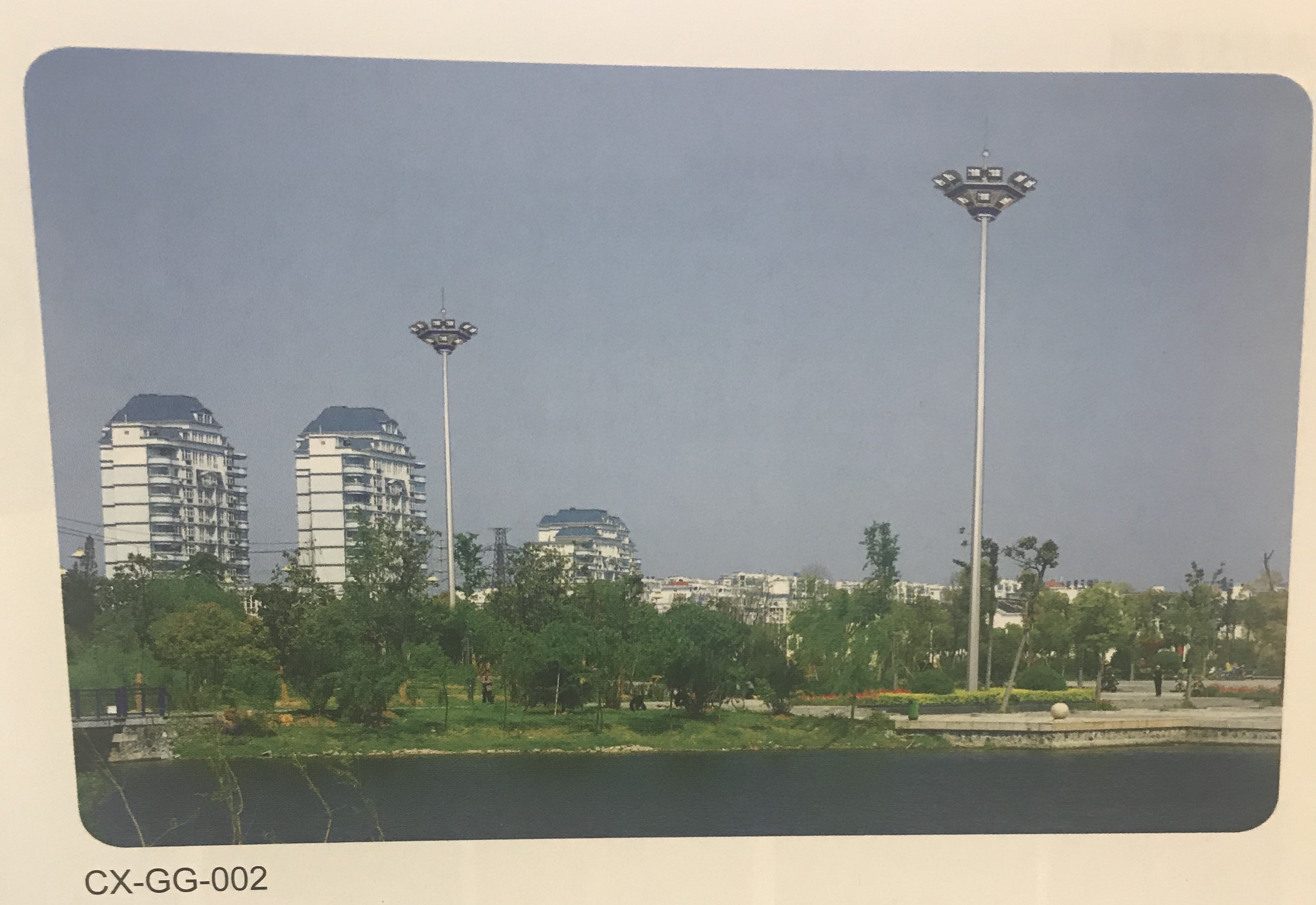 Material characteristics

Open lamp disk, simple structure, large lighting area, good lighting effect, concentrated light, uniform illumination, small glare, easy to control and repair.

The main application places are square, station, wharf, highway, stadium, overpass and so on.

The lamp pole is a high quality steel plate by moulding into a multi-pyramid splicing steel rod, which is treated with hot galvanizing.

The lamp frame is made of high quality stainless steel.