Product Description
This new special steel is a new kind of lamp body material, compared with the traditional aluminum, it has many new advantages.S20 series of new type special steel coating, free lifetime maintenance free, because the surface of steel body gradually formed in atmospheric environment is very compact, ultra-thin, solid oxide layer (layer passivation) passivation state is very stable and not easy to fall off, after the formation of hand environmental corrosion.In addition, it also has the advantages of green environment protection, great cost saving and so on. It is a very convenient lamp body material.Solar Street Light ,Solar Street Light Pole,Solar Street Light Battery,Solar Street Light Advantages,Solar Street Light ,Solar Street Light Pole,Solar Street Light Battery Manufacturer in China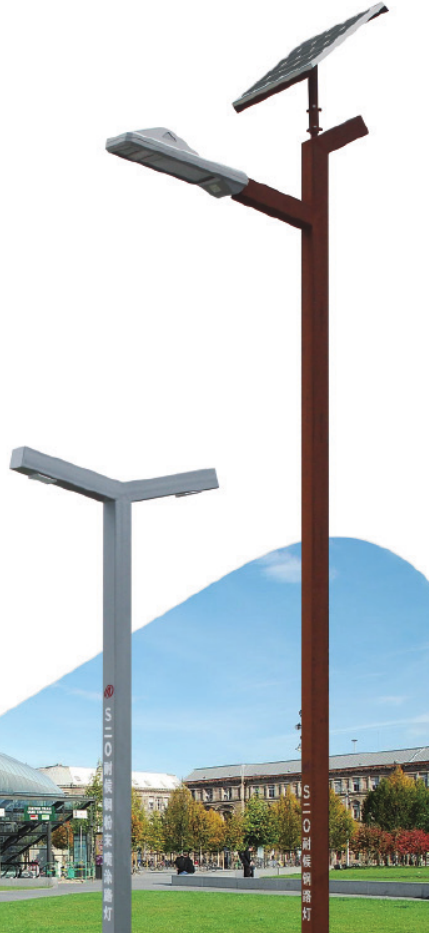 The core advantages of S20 series new special steel
1. Non-coating,lifetime maintenance free
The steel surface gradually forms a very dense,ultra-thin and strong oxide layer(passivation layer)under atmospheric environment.The passivation layer is very stable,and it is not easy to fall off after forming,and is little affected by environmental corrosion.
2. And the strength of the national steel standard
The strength of steel is equal to the national standard of general steel
3.Weatherproof performance is better than ordinary weathering steel
With the prolongation of the use time and the increase of the density of the passivation layer,the protection ability of passivation layer is strengthened with the prolongation of the corrosion time.
4.Great cost saving
The environmental protection department,the Ministry of industry and credit,the development and Reform Commission are all vigorously fighting the market of galvanizing.And galvanized material is very scarce,the price is rising year by year.Multi step anticorrosion measures are avoided,such as rust removing,spraying and so on,so as to save cost.
5.Green environmental protection
Elimination the environmental pollution link:sandblasting,brush bottom oil paint,galvanized
6. A complete structural system for resisting atmospheric corrosion
Equipped with supporting installation technology and supporting bolt connections and welding materials,the same quality guarantee.