Product Description
The biggest characteristic of lighting LED is the function of directional transmitting light, because almost all power LED are equipped with reflectors, and the efficiency of such reflectors is obviously higher than that of lamps.In addition, the efficiency of the LED reflector has been included in the photoeffect detection.The way of using LED lamps and lanterns should as far as possible use of LED light beam transmission characteristics, make roads for each LED directly into the light of lamps and lanterns is according to the road of each area, reuse reflector lamps and lanterns of auxiliary light distribution, to achieve the comprehensive light distribution of lamps and lanterns is very reasonable way.
Road lighting is closely related to people production and living, with the speeding up of urbanization in our country, LED street lamp with directional light, low power consumption, good drive performance, fast response, high seismic ability, long service life, green environmental protection advantages of gradually into people's horizons, to become the world's most advantages instead of traditional light source of a new generation of energy-saving light source, therefore, LED lights will be the best choice of the road lighting energy saving reconstruction.
High power LED street lamp and LED street lamp are very common now, LED street light bulbs are varied, people most concerned about is the price of LED street light,LED street lamp price changes with the power of LED street light bulbs, including light pole material.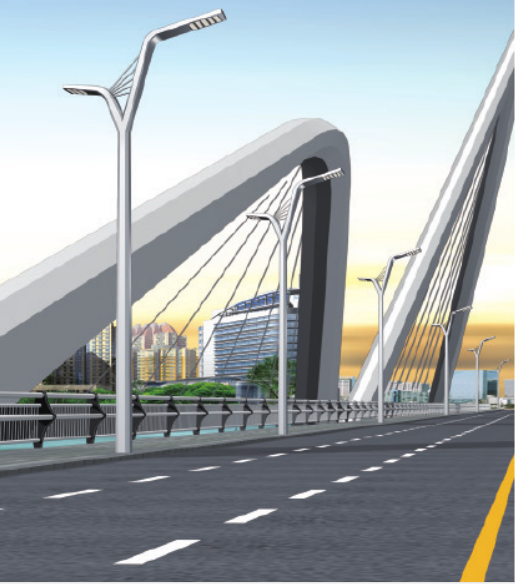 ● Mainly used for urban main road, highway.
● A number of patent technology, optical performance is superior.
● Using the module of stone black ene, the heat dissipation is better.
● Main structure made by die-casting aluminum, and anti-corrosion
treatment on surface.
● Reasonable design, easy to install