Product Description
These street lamps all tend to be double-arm street lamps, and the whole is symmetrical and beautiful, and the color of the lamp posts is different, which can add a lively and lively feeling to the city during the day.Of course at night lights brought great convenience for city lighting, LED their light source is usually used as the main light source, good lighting, lighting range, for people to travel at night brought great convenience.At the same time, the materials of these street lamps all use aluminum alloy rotary press lamp pole, the product is not rusted forever, anti-corrosive strong, increased the life of street lamps;Secondly, its surface is also processed by a variety of processes, and its appearance is simple and smooth. Most importantly, it is light in weight and easy to install and transport.High power LED street lamp and LED street lamp are very common now, LED street light bulbs are varied, people most concerned about is the price of LED street light,LED street lamp price changes with the power of LED street light bulbs, including light pole material.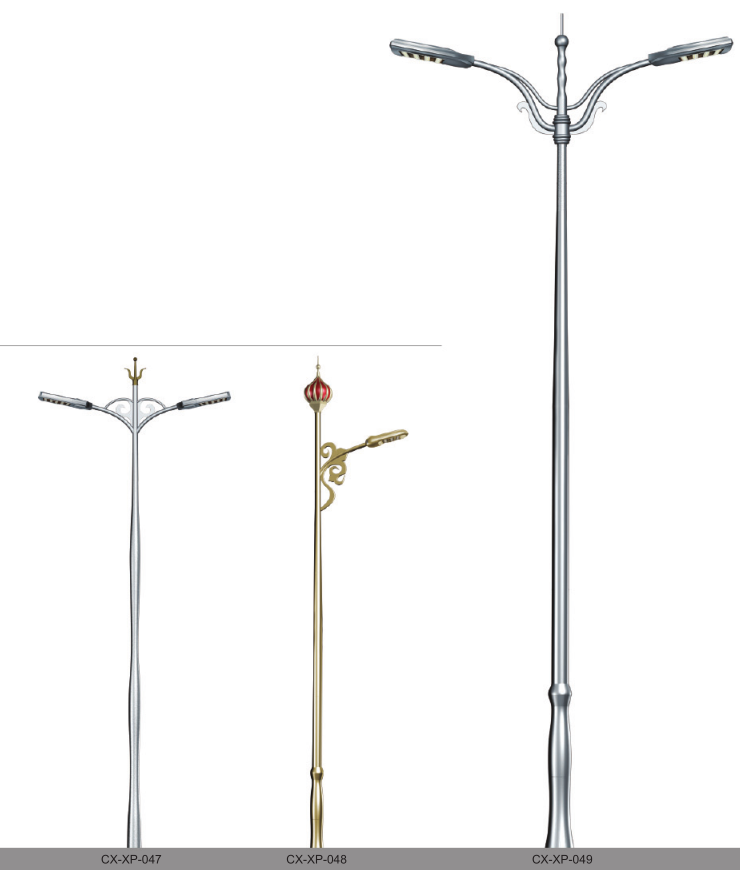 Product features
①Using spinning equipment advanced,the whole forming a non welding
②Product permanent does not rust,corrosion resistance
③Diversified surface treatment technology,make the appearance line succinct smooth
④The light weight,convenient installation and transportation
⑤The rod body can be 100% recycling,melting temperature is low.