Product Description
CX-lighting uses the advanced material—S20 weathering steel to manufacture the pole. Regarding S20 weathering steel, it has the ability of atmosphere corrosion resistance and does not need to do surface treatment. The principle is that adding the Cu, Ni, Cr, P, etc. into the steel. When getting corroded, the passivation layer will be formed and cover the surface to protect the steel. The resistance to corrosion of S20 steel is much better than that of traditional weathering steel, and the life of S20 steel can reach over 70 years.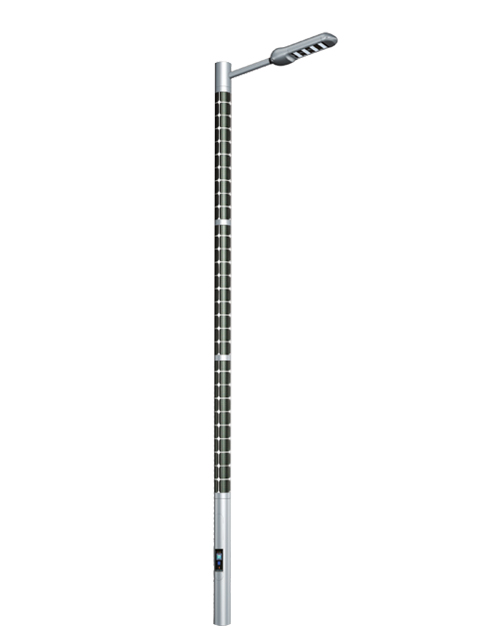 Outdoor Waterproof StreetLight has the efficiency of 17.88%, and can produce large power.
can provide LED street lamp with power of 8 days.
has ood spectral response and performance for weak light
can substantially reduce their sensitivity to shadows, and have better shadows tolerance and low temperature coefficient.
can even work in cool day or rainy day.
can be anti-theft and anti-destruction, and make lights have pretty appearance by vertical installation.
has better ability of wind resistance.