Product Description
LED Project Lamps are also called LED spot lights.LED project lamp by microchip control, two kinds of existing product, a type of reactive power chip combination, with one high-power chips, another kind of performance is stable, the former single large high-power product structure, suitable for small range of cast light irradiation, which can achieve high power, can undertake large cast light over a long distance.Led Tile Slots Lamp,Led Project Lamp,Led Night Lamp,Led Mood Lamp,Aluminum Alloy Spinning Lighting Pole,Lightest Aluminum Alloy,Aluminum Alloy Torchlight,Lightweight Aluminum Alloy,New Products Lighting Series,Aluminum Alloy Spinning Lighting Pole.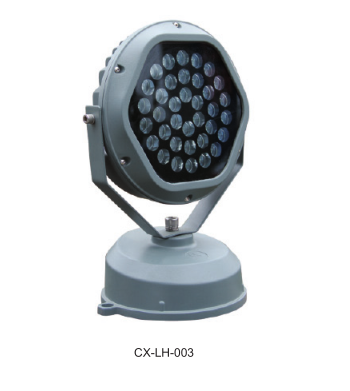 Description of products
High strength die-casting aluminum material, surface anti-aging static.
Electrospray treatment, self-cleaning, anti - corrosive.toughened Glass cover, high strength and impact resistance.Lamps and lanterns can match White light or monochrome RGB, the lighting effect is gorgeous, color.Pure, the change function is powerful.The lamps are serialized and available.Multiple choice of applications.
1. Fashionable, modern appearance design, make lamps and lanterns also become a work of art, with the environment perfect union.
2. The main material of the luminaire is made of high strength die-casting aluminum material, and the surface anti-aging electrostatic spraying process, Self-cleaning and anti-corrosive.
3. Tempered glass cover with high strength and impact resistance.
4. The lamp can be configured white or monochromatic RGB, gorgeous lighting effects, color purity, powerful change.
5. The lamp body is made of high - die cast aluminum material, surface electrostatic spraying
6. The unique rotatable fixed bolt can be rotated 360 degrees.
7. The light source adopts 1W single RGB light source, LED combination optical arrangement, and the mixing effect is better.
8. The light can be controlled by DMX512, a powerful function of changes in lighting effects.
Lamp series, power can be between 18W-36W, can be used for a variety of applications.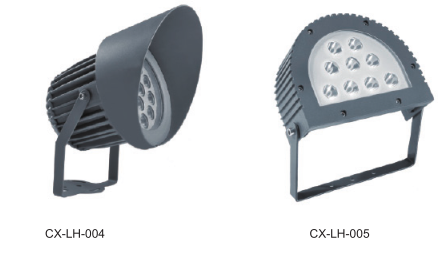 Technical parameters
1. Main material:High - pressure cast aluminum, 92% high - light steel screen printing glass
2.Surface treatment:UV Polyester powder coating
3.The light body color:Dark grey
4.Safeguard procedures:Silica gel ring compacted waterproof;
5. Average lifetime:350mA20000hours,500mA15000hours;
6.Control mode:CC/DMX512
7.Operating ambient temperature:-25℃~50℃
8.The light colored
9.temperature:Red/Green/Yellow/Amber/Vermilion/Acid blue/3000K/4000K/5000K/6000K;
10Light distribution device:Reflector lamp cup series:6°;Optical lens series:8°/15°/25°/45°/10×30°/10×60°/20×40°;
11.Working voltage:DC24V
12.Way to install:Single U adjustable angle backet
13.Rated power:18W/24W/36W
14.Level of protection:IP65
·