Product Description
LED tunnel light is a kind of tunnel light, it is applied to tunnel, workshop, large warehouses, stadiums, metallurgy and all kinds of manufacturing, engineering, construction and other places large area flood lighting, the most suitable for urban landscape beautification lighting, billboard, building facade.
The company LED tunnel luminaire is a multi-function tunnel lamp with beautiful shape, practical function and strong weather resistance.Die casting aluminum process and aluminum alloy forming process;Strong structure and strong impact resistance;The heat dissipation performance can guarantee the permanent work of lamps in the harsh working environment of the tunnel.The high efficiency and reliable cross-current power supply can make lamps stabilize and live longer.This lamp also can be used as a gas station illume, toll station illume and other ceiling work environment.Led Tunnel Lamp,Rapidcure Led Tunnel Lamp,Smart Tunnel Led Lamp,Led Lamp,Building Lighting Series,Building Lighting,Building Lighting Control Systems,Building Lighting Design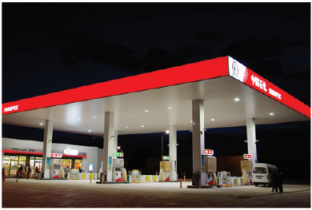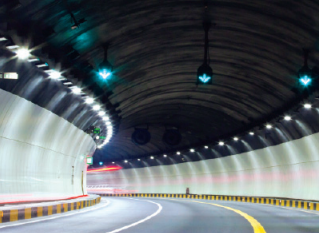 Product characteristics
· Independent intellectual property design, a number of advanced technology integrated LED tunnel lamp products.
· Fashionable and modern appearance design, the main structural parts of the lamp are made of high die-casting aluminum, which has the advantages of impact and corrosion resistance.
· The main heat dissipation components of luminaire are ultra high thermal conductivity aluminum materials, which are processed by special process.
· High strength tempered glass, special process, with better transmittance.
· Superior heat dissipation performance: according to the principle of conduction, radiation and convection, the best optimization design of radiator, and patent technology can improve the heat conduction layer LED and radiator heat thermal conductivity, under the condition of the ambient temperature 35 ° C, LED the node temperature below 75 ° C
· Humanized structure design, lamp installation and maintenance is more relaxed.
· Installation Angle between the in - 55 ° ~ 55 ° adjustment and suitable for a variety of installation.
· External power supply design, suitable for tunnel lighting installation conditions, easier to operate.
Technical parameters
Product

LED Tunnel Lamp

Mains input

100~240V,50~60Hz

Power

50W

60W

70W

100W

120W

140W

Luminous flux

5000lm

6000lm

7000lm

10000lm

12000lm

14000lm

Power factor

>0.95

The whole lighting effect

≧100lm/W

Level of protection

IP65

Main material

Stretch aluminum alloy die group,die casting die group top.

Light source

Trademark

Techonlogy

Form

Medium-power

Color temperature

3000~5000K

Color rendering

≧70

Lifetime

5000hours