Product Description
These a few street lamps are all belong to the module, street lamp, LED module has a unique pin design based on new radiator, 360 - degree heat, the wind resistance is small, high heat, and can ensure that the LED chip, 50000 hours of life, so we will be the new module into the road lighting, makes the lamp light is more uniform, compared with the traditional LED street light, the light rate and photosynthetic efficiency will come better.The design concept of a street lamp also comes from the wheat crop modelling, the street light not only external appearance more beautiful and special, night lighting effect also brought city night people travel more convenient.High power LED street lamp and LED street lamp are very common now, LED street light bulbs are varied, people most concerned about is the price of LED street light,LED street lamp price changes with the power of LED street light bulbs, including light pole material.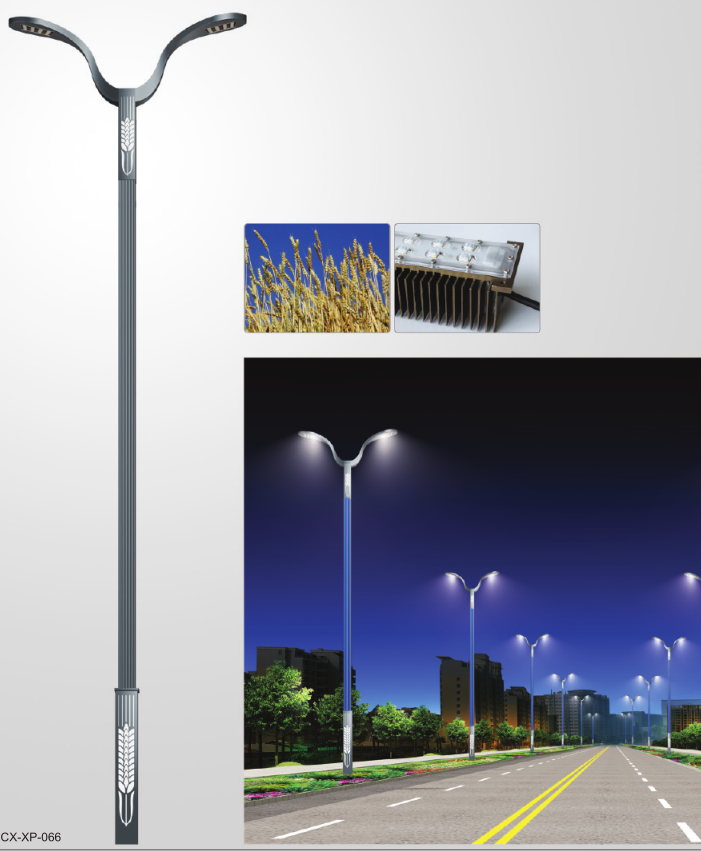 Description of products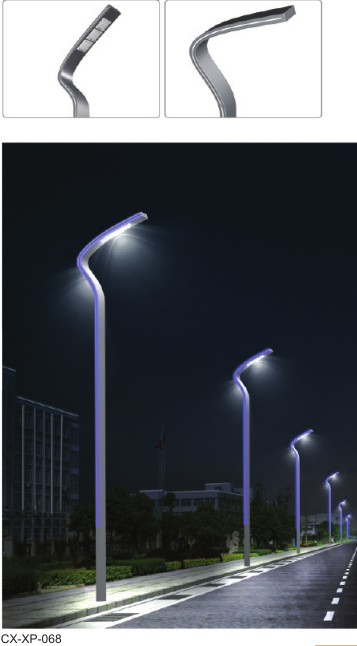 Mainly used for urban main road, highway

Owned patent, good performance and thermal management.

Main structure made by die-casting aluminum, and anti-corrosion treatment on surface

Reasonable design, easy to install

.