Product Description
LED wash wall lamp, as the name implies, let the light like water wash the wall, mainly used for building decoration lighting, and also used to outline the large buildings.
Since LED has the characteristics of energy saving, high luminous efficiency, rich color and long life, the washing wall lamp of other light sources is gradually replaced by LED washing wall lamp in 2013.
Led Wall Washer Lamp,Led Wall Washer Light Fixtures,Led Wall Washer Flood Light ,Led Wall Washer Light Products,Building Lighting Series,Building Lighting,Building Lighting Control Systems,Building Lighting Design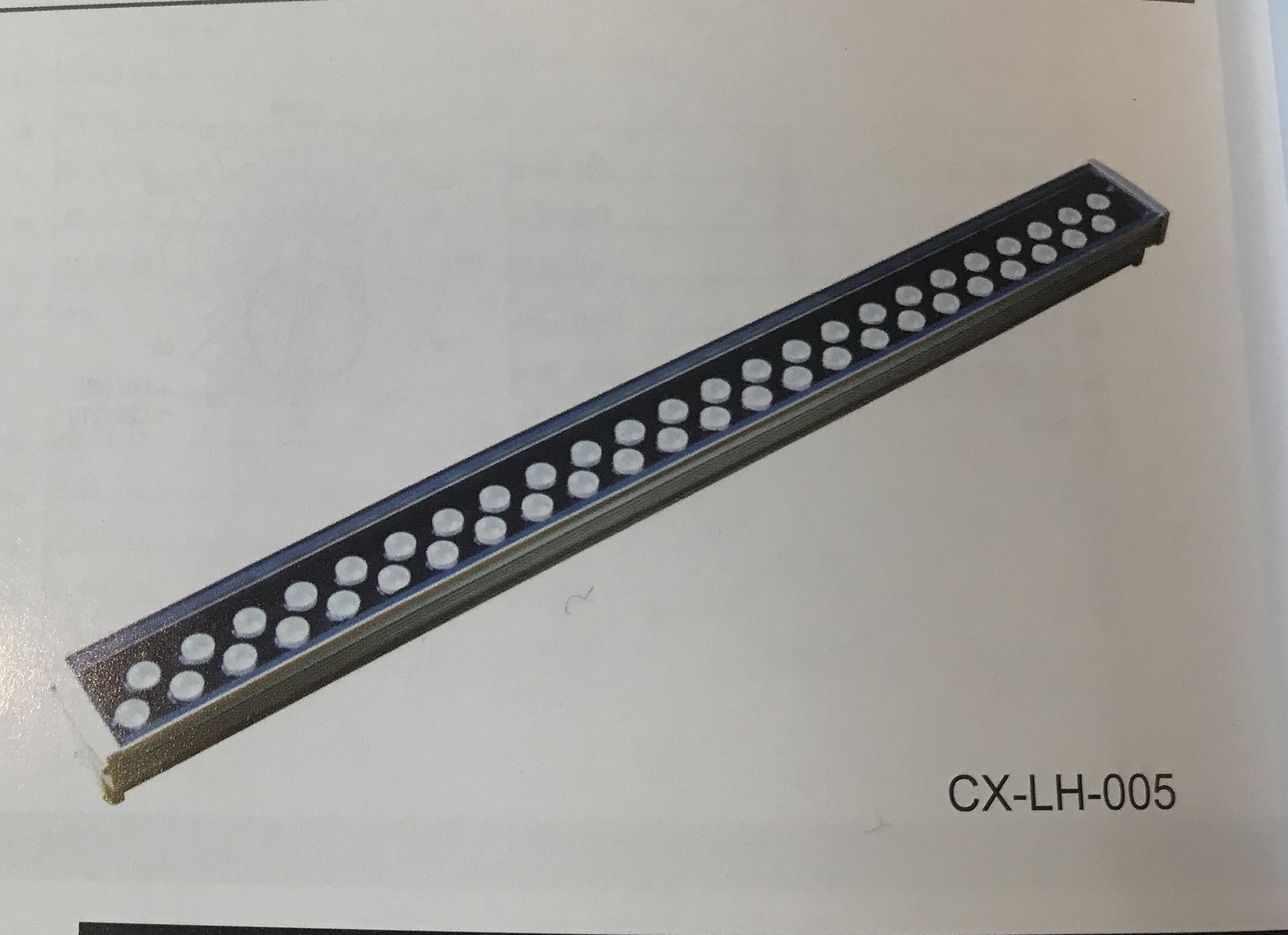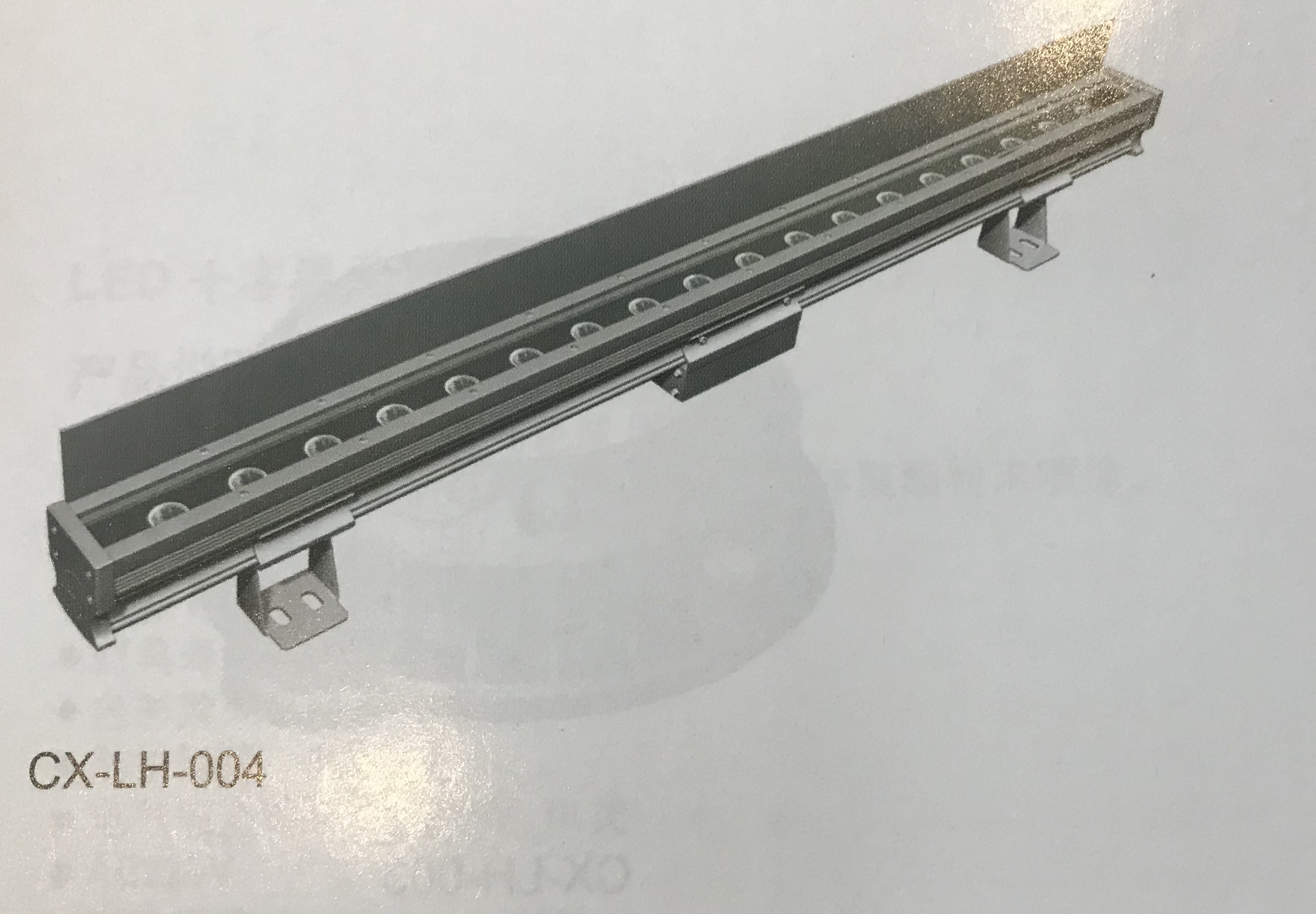 Description of products
1. The lamp body appearance design, simple and generous, the appearance is small and exquisite.
2. The shell adopts aluminum alloy lamp body and integral mould pressing process.
3. The special structure design ensures the good heat dissipation effect, effectively reduces the light attenuation in the LED use process, and the mixed light is even.
4. Single LED power:1W
5.Lamp lifetime:20000hours
6.LED color: Full color or monochrome.
7.Level of protection:IP65
8.Electrical safety boarding:DC24V,Ⅲ kind
9.ries of lamps:Power can be between 18W~48W, available for a variety of applications.
Technical parameters
· Main material:High - pressure cast aluminum, high - light ultra - white tempered glass, back flame retardant ABS;
· Surface treatment:UV Polyester powder coating;
· The light body color:Dark grey;
· Safeguard procedures:Silica gel ring compacted waterproof;
· Average lifetime:350mA20000hours,500mA15000hours;
· Control mode:CC/DMX512;
· Operating ambient temperature:-25℃~50℃
· The light colored temperature: Red/Green/Yellow/Amber/Vermilion/Acid blue/3000K/4000K/5000K/6000K
· Light distribution device:Optical lens series:8°/15°/25°/45°/10×30°/10×60°/20×40°
· Working voltage:DC24V
· Way to install:Single U/Double U Adjustable Angle bracket
· Level of protection:IP65
· Working environment humidity:10%~90%